Water park equipment and facilities generally include what items
Pudate_time:2021-01-07read_num:9760 preople
The rise of
water park
has greatly changed the form of water recreation and entertainment, and has become a new form of recreation and entertainment with rapid expansion of industry scale. At present, water park is generally considered as a theme park or a form of park, is an important part of the theme park. What are the items of the water park?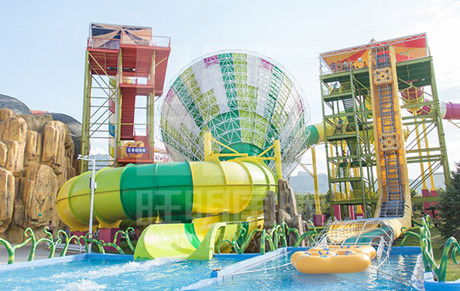 The water park project mainly includes the following projects:
Tourist service center: in the center of the water park, a comprehensive tourist service center is set up, equipped with retail business, changing shower, catering, bicycle rental, scenic spot management and other functions.
Sports and Swimming Area: With the function of changing clothes and shower in the tourist service center, the sports and swimming area is set up on the appropriate land and equipped with high-quality water recreation facilities. In the form of open-air standard swimming pool, it can meet the needs of tourists for swimming training, playing and competing, and can cooperate with swimming competitions. It is planned to set up several large and small standard swimming pools.
Rafting sports area: Rafting rivers are set according to the topography of the designed area to carry out ecological rafting recreational activities. Water recreational equipment used for rafting must be provided with safety safeguards.
Ecological entertainment area: ecological entertainment area should pay attention to ecology, and at the same time can not ignore the entertainment function. Artificial beaches and waves can be set up in the area to provide rest, sunbathing, beach volleyball, natural swimming, surfing and other activities.