The avoidance and countermeasures of investment risk in water park industry
Pudate_time:2020-11-11read_num:2378 preople
In people's impression, water park industry has always been considered as a profiteers industry. However, as an investor of water parks, one must have a clear understanding: one should not only take the pursuit of profits as the primary consideration, but should learn investment risk management and enhance the awareness of venture investment. Then, in the water parks industry, how to avoid and deal with the risks of investment?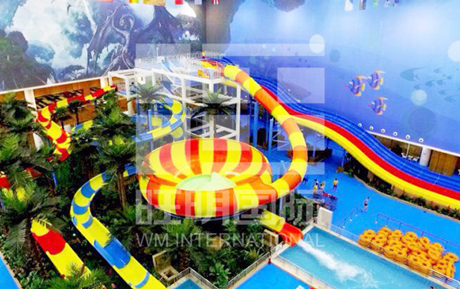 Planning:
To operate a
water park
, it is necessary to tailor the equipment according to the requirements, so as not to put too much pressure on the site planning or the purchase of equipment. In terms of the site, it is necessary to choose a plan that conforms to its own positioning. In terms of design, it is necessary to combine with its own planning, so that it cannot simply imitate the peers around, and the configuration of water recreation equipment should not be blindly followed.
Specific analysis:
Higher profits within the limited opening time require higher profits for water amusement places. Those large water amusement places with strong comprehensive strength and outstanding comprehensive advantages can mostly obtain higher profits. Under this trend, it is not unreasonable for operators to pursue rich content of water recreation projects, but they should not easily compete with the water recreation sites with large scale, strong brand strength and wide radiation scope. To make profits and increase value of a project, it is not possible to simply take formulas or templates to set.
Philosophy:
The pursuit of profit should not be the primary concern of investors. Of course, we know that choosing the ideal investment project is for profit, but it is short-sighted to quickly fall into the homogenized competition with peers at the cost of short-term profit.